Have your ever stood over your inkjet plotter, pulling your hair out because you can't get your large format print to turn out like you hoped? In frustration, you scroll through the plotter properties and comb through the driver settings looking for the holy grail of immaculate print settings.
Hold on! The problem may not be with your printer hardware.
The real secret to success in wide format ink jet printing lies in the media itself. Don't be like so many other people out there and try to print full color, high resolution prints on standard bond paper. That practice will just leave you wanting more.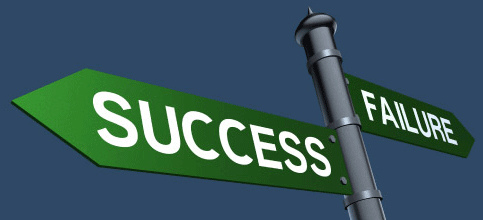 Ink jet Bond Paper
If image quality is important to you, at the very least you will want to use a coated bond media. This is like standard paper but it has been treated with a chemical coating that is designed to accept the ink. This will make the colors in your image really pop and also eliminate any type of ink bleeding through the paper fibers.
Coated bond it also available in a selection of different weights. The thicker papers cost more but yield better results. It is best to experiment and find the sweet spot that gives you the perfect trade-off of quality versus cost.
Standard Photo Paper
After all the specialty bond papers, photo paper is your next step up. There are several different weights of photo paper available. But, really, the big difference between the photo media is the finish.
Think of this in terms of buying paint from the hardware store. There is gloss, luster, satin, and matte. There are plenty of different opinions about which finish to use for the best output. Often the decision is dependent on the specific job you are printing. But, in my experience, satin seems to be the most versatile. It has some sheen to it, but it won't show fingerprints. So, it makes for a durable print that is easily handled.
Microporous Photo Paper
If you want to kick you print media up another notch, try some higher end microporous photo paper. This is a higher quality media than standard photo paper. But, the coolest thing about it is that it will come off of your plotter instantly dry. Plus, it looks great! This makes it a perfect choice for posters and/or photos.
Banner Materials
There are many options to choose from regarding banner or sign substrates. Each have their own unique purpose - window signs, point of purchase displays, indoor posters, etc. The good news is that most aqueous inkjet printers are capable of supporting a a wide range of these materials:
Adhesive Fabrics Are The New Cool Thing
If you really want to make an impression, try printing your posters on an adhesive fabric material. The peel-and-stick nature of this media makes it really easy to use and you can stick it just about anywhere. In fact, some people have been thrilled by attaching fabric printed temporary signage to brick surfaces. Check out some of these popular fabric choices:
Ultimately, when it comes to inkjet printing, the print material will be the biggest factor in achieving great results. The differences in the hardware don't have as great of a factor on the end result as does the print material. Likewise, it pays to be creative and get outside of your comfort zone. Try some exotic materials to take you CAD or graphics printing to the next level. 
Need help? Connect with us.