Let's face it, electricity is something we just don't think that much about. In fact, it is something we take for granted. We simply plug our electronics into a wall outlet and they magically work. But, the truth is, not all incoming electricity is the same. Sometimes, voltage fluctuates. It can rise or fall, or burst in a power spike. To the common user, these events are often not noticeable, but they can be troublesome, if not catastrophic to your electronic equipment. That is why it is a good idea to have your sensitive electronics, like printers, scanners, and plotters on some type of an external power filter, like an AMETEK ESP Conditioning System. Here's why.
Recently, our technicians have experienced a number of plotter issues that are just weird. Sometimes the printer will simply skip a page, or double print another. Or, maybe the job will start spooling and just stop. After some exhaustive troubleshooting, our techs have determined that many of these non-standard issues are tied to the system's logic and can be traced back to irregular and/or unregulated power. So, to remedy this, TAVCO has partnered with the most trusted brand in power protection, AMETEK ESP, to provide protection systems for our clients plotters and other business equipment.
One word of caution—not all line conditioners are the same. Simply heading to Best Buy to pick up a "surge suppressor" will not cut it. Those consumer models are generally not rated to power large electrical systems. So, a power strip will likely not protect your delicate power supplies or logic boards from a powerful surge. On the other hand, all Ametek ESP Systems are guaranteed to provide each connected machine with 100% clean and regulated power. Plus, each ESP power filter is rated to handle dangerous energy spikes, which is good news for us in Texas when it comes to thunderstorm season.
Ametek Electronic Systems Protection (ESP) Options
ESP Digital QC Series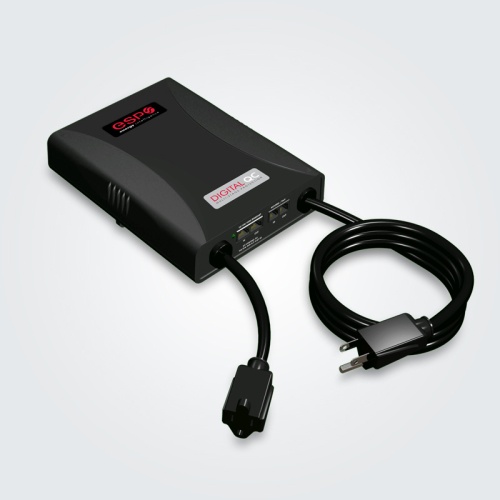 The Digital QC Series of power filters are the entry level of professional conditioning equipment. These feature ESP patented Multi-Stage power protection and conditioning technology that provides industrial-grade surge protection to improve the reliability of electronic equipment. This is done by filtering electronic noise events that can cause error codes, misfeeds, paper jams, and other strange symptoms. The Digital QC models are also Cat5e certified so they prevent issues caused by network surge and telephone voltage irregularities. Overall, the Digital QC family ensures you trouble-free connections and maximum signal integrity.
Next Gen PCS Series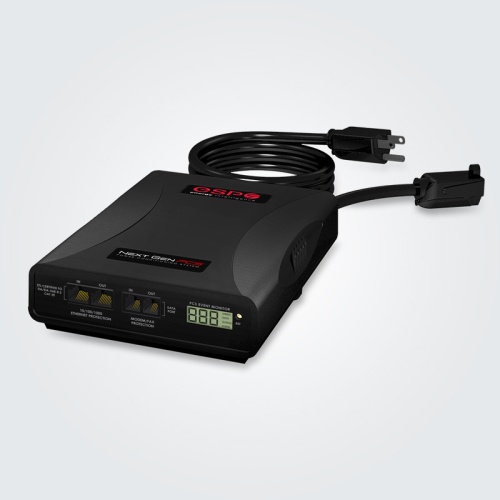 The next level up is the Next Gen PCS Series. These advanced power conditioners give you all of the solid performance specs of the Digital QC Series, plus so much more. On top of the solid Multi-Stage Protection Platform, the Next Gen Series also uses state-of-the-art Diagnostic Software to customize power protection settings, monitor real-time electrical incidents, and diagnose power disturbances. This is done via connection to a PC where the information is displayed. The Next Gen series also includes an internal micro-processor that runs the diagnostic operations.
EnVision Power Conditioning Systems
These units provide unsurpassed power protection with unbelievable monitoring and analytics. Built on the same platform as the Digital QC and Next Gen PCS series, the Ametek ESP enVision line also includes an integrated scope meter to completely analyze all the fine nuances of your incoming electricity. This allows users the ability to monitor power disturbances, record time-stamped events, customize voltage settings, and analyze electrical data either via the multi-display on the unit or via the IP connected dashboard that can be accessed from any network connected PC.
What They All Have In Common
Aside from the advanced features of the Next Gen and enVision series, all Ametek power filters include these features:
Patented Multi-Stage power protection and conditioning
Catastrophic over/under voltage shutdown protection
Industrial strength filtering of EMI/RFI noise
Cat5e ETL Verified Network surge and telephone line protection (on all networked products)
Power Over Ethernet (POE) protection (on all networked products)
DSL filtration
Fax/Modem surge protection
Conclusion
Electrical AC power is not a constant. Sometimes voltage can fluctuate which could be dangerous to your plotter and/or other electronic equipment. Protect your investment with a professional power conditioner. The small investment in a quality power conditioner can pay off huge dividends later. After all, why do you buy a high-end case for your smart phone? To prevent you from having to run out and buy another smart phone when you drop it… just saying.
Get Protected With an ESP Power Filter